In this publication we will speak and review the FSS-014 (6Э2 GRAU Designated and latinizated as 6E2)  flashlight, the one from the Russian Ratnik program.
Its designed to use with 6B47 (6Б47) helmet using the flashlight own bracket, but  you can also use it in PALS plattforms, caps and other pieces of clothes thanks to its own clip.
📝 THE RUSSIAN RATNIK PROGRAM
Are you interested in find out the Russian Ratnik program history? The development and use history, main operators, among many other details?
In this post, we only treat the material face from the FSS-014 (6Э2 / 6E2) flashlight, so if you want to know something about the historical-social one from it, we recommend click in the image to go to the REFERENCE post. There he will get more data about develptment, production and use history about the Ratnik program, and more interesting information.
📋 FSS-014 (6E2 / 6Э2)  MAIN FEATURES
WEIGHT
Flashlight without battery: 59 g

Helmet bracket:24 g

Flashlight + Helmet backet: 84g

Flashlight + Helmet bracket + Batery: 107g
FLASHLIGHT + HELMET BRACKET DIMENSIONS
DESIGN
Yoy dont need to have an eagle-eye to see how the design is an US Streamlight Sidewinder Compact hardly inspiration. About this we will speak below.
AVAILABLE COLORS AND CAMO PATTERNS
Actually, the helmet bracket and the flashlight are available in 2 main colors: mustard yellow and brown, but it also exists in juniper green
MATERIALS
We havent found any reliable or official documentation that specify what kind of materials is this flashlight constructed in. But its made of plastic almost entirely with some metal parts as the back clip.
CONSTRUCTION
Its produced by NPO Luch (НИИ НПО «ЛУЧ»).
About the construction features and feelings… taking into account that its a fairly cheap flashlight, te feeling when you grab it is somewhat contradictory.
It feels like cheap plastic, but it doesnt seem to be fragile or a low quality built. For its weight, it feels like what you would expect for military-spec equipment.
FUNCIONAMIENTO DE LA FSS-014 (6E2 / 6Э2)
The FSS-014 (6E2 / 6Э2) flashlight uses a single 1.5V AA battery with which, as promised by the manufacturer, it is capable of lasting NO LESS than 5 hours permanently on.
🔋 REAL DURATION: ** (Still to be tested according to the criteria included in our publication on STANDARDIZED TESTS FOR MATERIALS ANALYSIS)
The FSS-014 is a flashlight that has:
4 colors: White (main one) red, green and blue

Blink function (Non-strobe, off-on is too slow to be considered as such)

3 intensity levels.
All operable by only 2 buttons.
It also has memory mode, so the color / intensity option will be saved once the flashlight is turned off.
PARECIDO DE LA FSS-014 (6E2 / 6Э2) CON LA STREAMLIGHT SIDEWINDER COMPACT
You just have to compare its shape, morphology and functions to know that the design of the FSS-014 drinks directly from the American Streamlight Sidewinder Compact.
However, we have to say that, considering that the FSS-104 costs 2 and even 3 times less than the Streamlight Sidewinder, it basically offers the same functions, unlike the IRR light, which does not. If you are especially interested in this aspect, we recommend that you take a look at the comparison between the two flashlights that they made in the RusKnife forum.
FSS-014 (6E2 / 6Э2) INSTRUCTION MANUAL (In Spanish)
We have taken the trouble to translate the instruction manual that comes with the flashlight from Russian to Spanish. To simplify the process, we have only translated the relevant information and summarized the valid information in red. It is in Spanish.. but at least you can translate it into English in a eassy way than the Russian one 🙂 
Clicking in "+" you can get more details.
LIGHTNESS
Taking into account that, including the battery, the total weight is around 107g, it is one of the lightest flashlights I have used.
Especially considering that with it we have white, red, blue and green light.
CHEAP
It´s a 30-50€ flaslight, a good price for this specification´s material.
EXTREMELY USEFUL DESIGN
Thanks to its clip you can attach it to a MOLLE/PALS, clothes, helmets etc..
AA BATTERIES
Using normal AA batteries is one thing to be grateful with designers because first, you can find it in everywhere, second, you can carry extra batteries eassily and dont need any extra stuff to power this flashlight.
CONS
SOMETIMES IS HARD TO ATTACH IN A HELMET
Its not a bad point at all… because it offers more retention to the helmet… but you have to know that first times you will need attach to the helmet you will have to unscrew the helmet bracket piece screws and use the brute force to attach it.
🧪 STANDARDIZED TESTS FOR MATERIAL ANALYSIS
In MilitariaGeneral we want to offer quality reviews based on evidence.
Therefore, we carry out certain tests to be able to objectively analyze the quality of the material to be analyzed. For more information about these tests, visit the section 🧪 STANDARDIZED TESTS FOR MATERIAL ANALYSIS to obtain more information about how we do that and what criteria and premises we rely on.
📸 FSS-014 (6E2 / 6Э2) IMAGES 
💬 FSS-014 (6E2 / 6Э2) PERSONAL EXPERIENCE
I had been using this flashlight as EDC one during a few weeks, and I have to say that, for its own lightness, for price, specifications,  quality/price relation, and the batteries it uses (AA is pretty common in everyplace), its a real deal for EDCs, and its one of my favourite flashlights.
Its clip and the ability to turn on itself make this flashlight a very handy and comfortable option for everyday life. You can use it in a helmet, as in a civilian clothes without problem.
🛒 RECOMMENDED SHOPPING OPTIONS
TRANSPARENCY STATEMENT: The following purchase links are referral links. This means that for your purchase, MilitariaGeneral will take a small percentage without you pay not a penny more. The profits that we obtain with this will be used to pay for the hosting of the website and buying the materials we show here.
*If you find the purchase link down, please send us a message via RRSS, and we will offer you a solution as soon as possible.
💱

RECOMMENDED PRICE

: 30-40€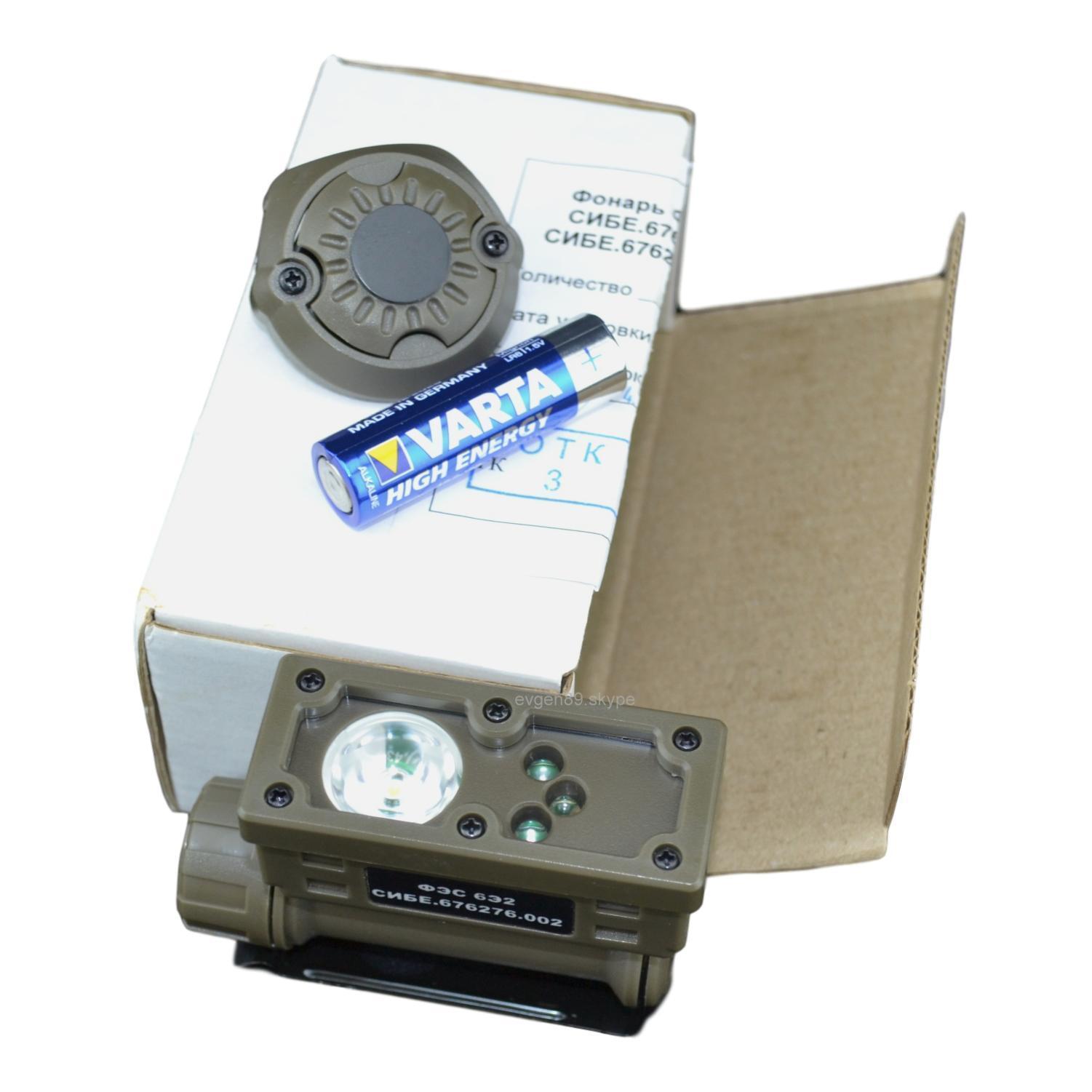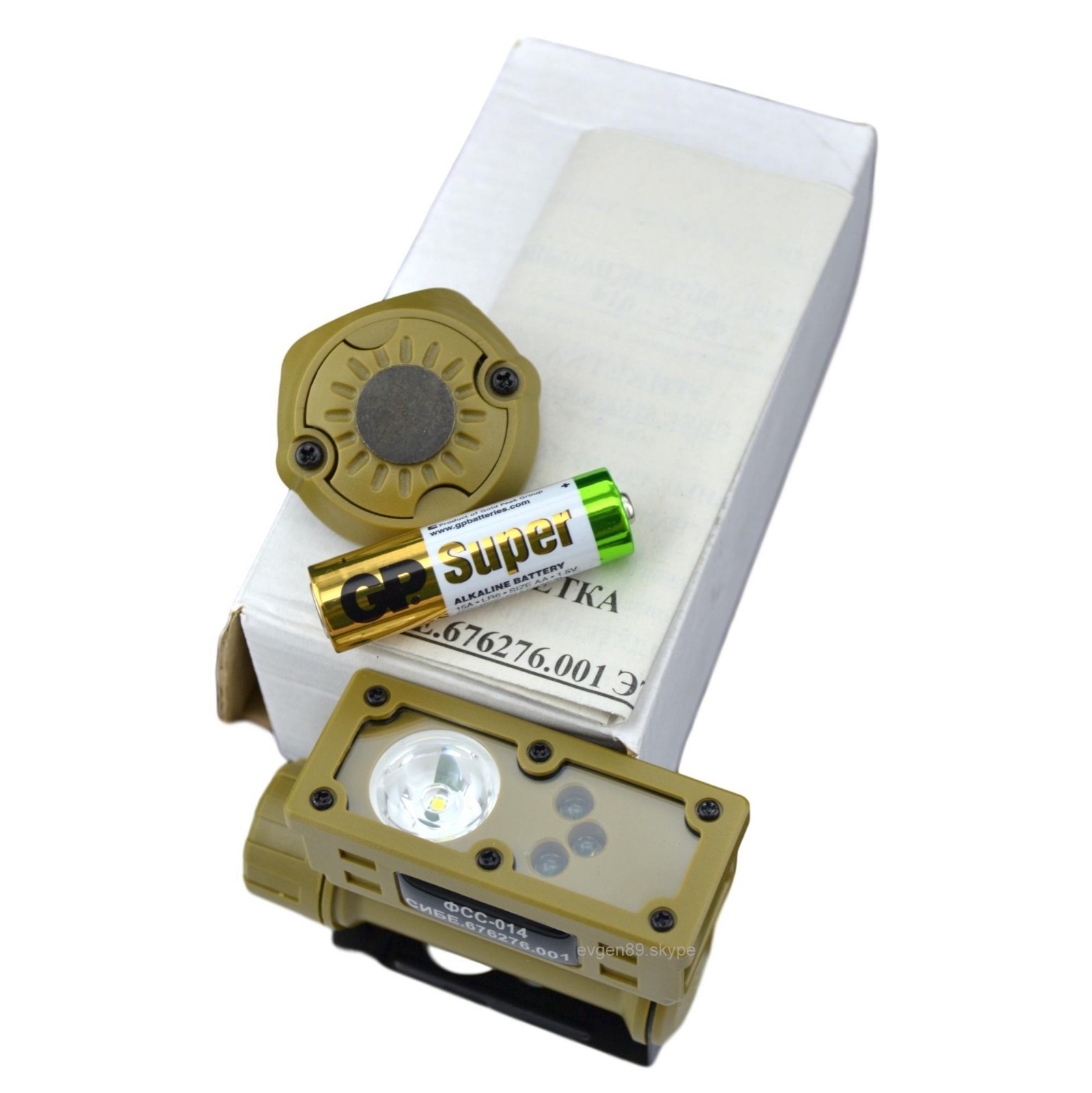 🖼️ REFPICs (IMAGE & VIDEO´S REFERENCES)
Then, the reader will be able to get an updated list of everything that happens with this reviewed product.
4/4/21 – English Publication posted without news.
📜SOURCES & CONSULTED MATERIAL
All information you found here is based in my own experience, adquired with possesion and using the FSS-014 Russian Ratnik Program Flashlight.